NEW: Video:  mhmmhm
> New Music crossing Pop: Hybrid sound & rhythm juggling meets abstract vocals & overtone singing.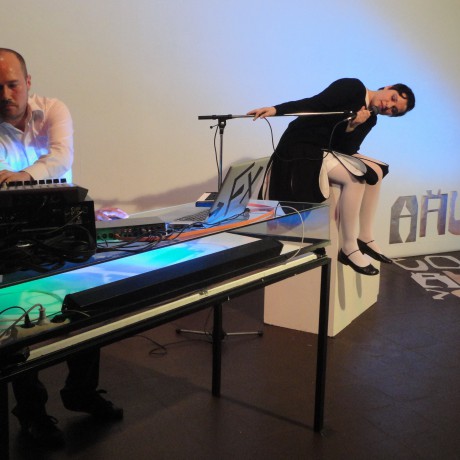 Next Live-Concert // Klangbrücke Aachen
December 10th // 8 pm
FU ACUNE // The recipe:
Take meaning-emancipated, wordless texture and POPable melodies with broken beats.
But: Caution: Do not stir.
Radio Interview (german only)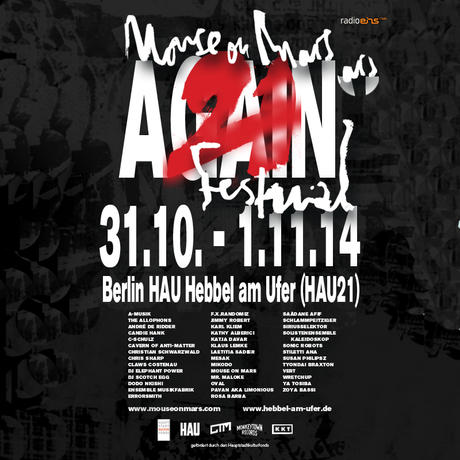 MOUSE ON MARS – 21 AGAIN FESTIVAL
31. October & 1. November 2014
HAU 21 – Hebbel am Ufer, Berlin
The festival includes further concerts by collaborators Oval, Schlammpeitziger, or former Stereolab mastermind Tim Gane performing under his latest guise, Cavern of Anti-Matter. Modeselektor's Gernot Bronsert and Siriusmo join in for their joint DJ premiere as Siriusselektor. Located on the first floor of the HAU2, the WAU restaurant is open both festival days for a multi-hour Skweee jam as well as hosting DJ sets from DJ Elephant Power and Candie Hank. Earlier in the evening, festivalgoers are invited to enjoy a 21 AGAIN synaesthetic menu designed by C-Schulz and Christian Schwarzwald, enhanced by a specially conceived playlist by C-Schulz. The foyer of HAU2 features additional concerts by Vert, F.X.Randomiz, FU ACUNE and The Allophons within an improvised pop-up store by Cologne's A-Musik.