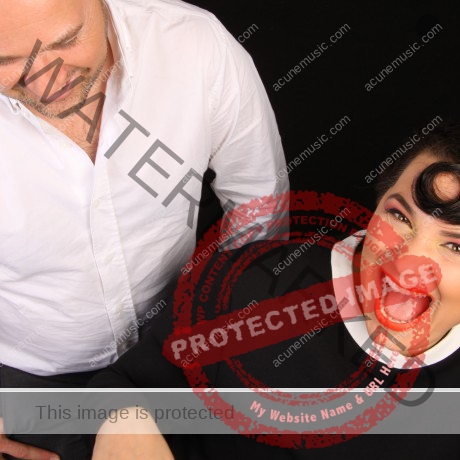 Learn more about the artists:
FU ACUNE // INVERT SOUND LAB
Natascha Nikeprelevic

voice
F.X.

Randomiz electronics
»Nowadays, in the era of retro mania in music, one wouldn't necessarily expect innovation anymore, as long as vintage styles become reprocessed and the enjoyment of references gets artfully organized.
FU ACUNE don't play along this game. Their music fuses pop and contemporary music, dance and avantgarde, improvisation and song formats to a yet unheard synthesis.
F.X.Randomiz studied at the Academy Of Media Arts Cologne (KHM). Beside award winning radio plays and productions for Studio Akustische Kunst (WDR3 radio) he has taken over the sound creation for several works of artist Herwig Weiser. The installation "zgodlocator" won the Nam June Paik Award.
With numerous projects (including Holosud, The Allophons, Bassjogg) and as a solo artist (A-Musik, Sonig) F.X.Randomiz is one of the most advanced representatives of electronic music.
Natascha Nikeprelevic is considered the most interesting vocal soloist of younger generation and the best overtone singer in the word (Good Magazine USA, 2017); as a composer-performer and interpreter of Stockhausen she ranges between the edges of New Music Theatre and improvisation.
The expressive sound and the polystylistic vocalism of Natascha's voice consolidates perfectly with Randomiz's twisted, playful and kaleidoscopic sound.
Her music, always improvised, lives out of the power of contrasts: amorphous sound structures, noises and bizarre atonality turning smoothly into harmonic melodies and overtone arias.
Together they form FU ACUNE // INVERT SOUND LAB, who ensure that the electronic avantgarde in London, Berlin, New York or Tokyo jealously throw a glance at Cologne.
The two musicians glide within an experimental field not on the horizontal surface, but they dive in the vertical of the inside. They twist, move, dismantle and extract sound structures until their essence, basis, soul. This they again unveil, turn the inside outwards, mix it with unknown particles, spice and contrast it so that new forms arise and new shapes emerge. 

FU ACUNE: Still crazy enough to not jump directly into the charts, dance rhythms and catchy melodies invite for much more than just a slight nod…«
Olaf Karnik, music journalist