Upcoming: Audio-Excerpt: Sound-Art "Atem.Puls"
Production 2021: WDR 3 open sound (47 Minutes)
Germany in Classifieds (Deutschland in Kleinanzeigen)
Radio-Feature
Shortlist (2. Winner) of the Prix Italia

Music: Fu Acune (Vocals: Natascha Nikeprelevic / Sound: FXRandomiz). Director: Thomas Wolfertz. Author&Narrator: Martina Schulte. Drawings/Video: Jul Gordon
They tell of what constitutes life: birth and death; career and crash, loneliness and new beginnings, love, enlightenment and the search for belonging. Whether search, purchase or sale advert, whether print or digital: Classifieds provide information on the social and emotional reality of the Republic.
Radio Production WDR, Deutschlandfunk, SWR and RBB.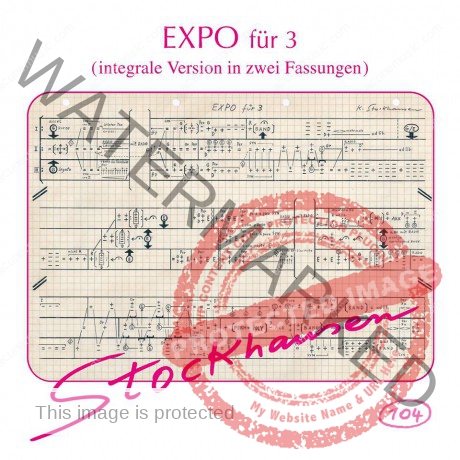 Stockhausen EXPO for 3 | CD-Release
Release: 15.5.2014
Label: Stockhausen Verlag
Stockhausen Edition no. 104 | 30 Tracks
Duration: 77:00
Karlheinz Stockhausen: Composition
Natascha Nikeprelevic: voice, radio, harmonica, megaphone, cow-bell
Michael Vetter: voice, radio, recorder, harmonica
F.X.Randomiz: electronics, radio, voice
Kathinka Pasveer: sound engineering
The improvisational combination of voice and electronic-synthetic sounds in the context of the cybernetic plus/minus score adds a new musical dimension to the interpretation of EXPO. It was important for us not to sample the two voices (Vetter/Nikeprelevic) and not to modify them with live electronics in any way. Voices and electronics stood face to face in their pure forms and even more: Our artistic approach was to make the voices sound electronic and to have the electronic sounds take on the more acoustic characteristics of the human voice. This way, a sound-mixture evolved that made it difficult to differentiate between the vocal and the electronic sounds.
The two vocalists were challenged by embellishing their voices with noise-like elements and to come as close as possible to electronic sounds. And F.X.Randomiz was faced with the task of coaxing the warmth, dynamics, flexibility and natural imperfections of a human voice out of his digital-electronic instruments. In addition, each of the three players had a radio, which, like a 'secret' performer, wove itself into the pattern of voices, noises and digital-electronic sounds. (Text by Natascha Nikeprelevic, February 2014)
Musictheater Oracle
for a voice performer and electronics
January 2019
Live at University of Cologne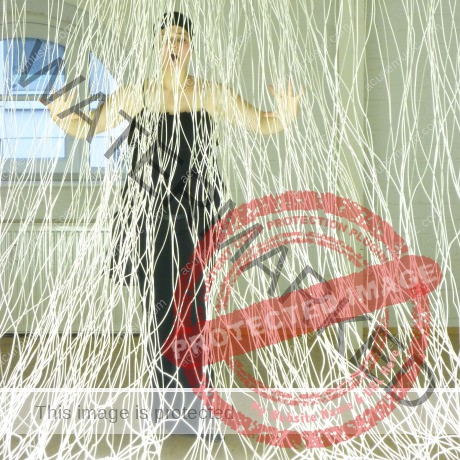 Strom Festival
FU ACUNE: catch
5th of September 2013, 9 pm
opening concert: STROM Festival
Kunsthaus Rhenania
Cologne
Natascha Nikeprelevic & F.X.Randomiz
"rough"  – Live Performance in the Light-Installation of molitor & kuzmin
7th of September 2013, 9 pm
Strom Festiaval
Kunsthaus Rhenania
Cologne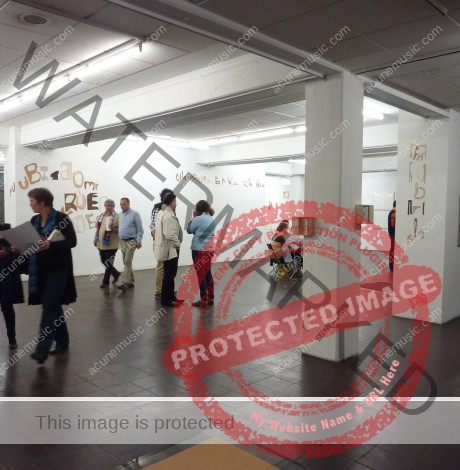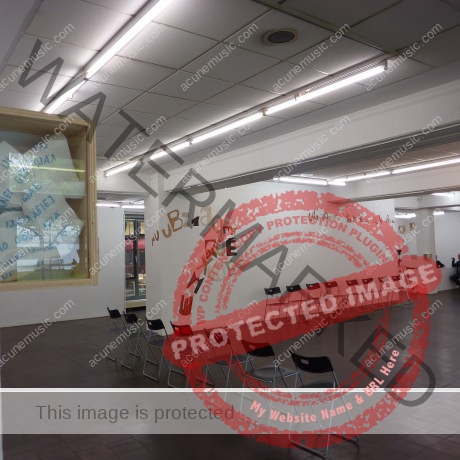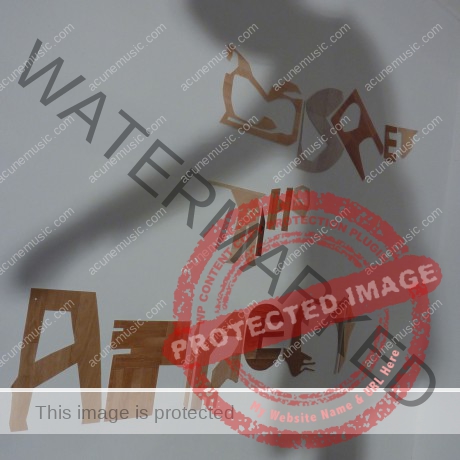 PHONEMONAL | A phonizistic Phonorgy
Exhibition| Space-Performance | Concert
Natascha Nikeprelevic: Space-Installation
F.X.Randomiz: Sound-Installation
Guest of Honour: Michael Vetter
Opening: Friday, 26th of April, 8pm
Introduction: Moritz von Rappard
Performance: Phonorgy – Natascha Nikeprelevic, Michael Vetter, F.X.Randomiz
Exhibition: 27th of April to 10th of May, 2013
Finissage: Friday, 10th of May, 8pm
Concert: FU ACUNE – F.X.Randomiz (sound), Natascha Nikeprelevic (voice)
Free Entrance: Invitation Download
PHONEMONAL: the free-of-sense space
For the vocalist and composer-performer Natascha Nikeprelevic space is binding. The actual state is the epitome of creative power. The creation of a movement, of a sound, of an object, of a space is oriented first and foremost right on the essence, the thing itself.
She takes the challange of the exhibition < Phonemonal > to fill the space not only acoustically, but also visually, in terms of "total immersion", and playfully seeks the space behind what language could be as well.
With musician, composer and sound artist F.X.Randomiz Natascha Nikeprelevic works as Duo FU ACUNE. For < Phonemonal > he integrates the voice of the vocalist into a multichannel sound installation, which will be running during the whole exhibition period.
Language in its complexity and vitality serves F.X.Randomiz as a benchmark for an organic handling of digital soundprocessing. Trying to catch and emphasize the essence of a respective sound is the guideline of his timeless seeming hybrid sound aesthetics, which allows a maximum space for associations. Stylistically he programmatically opens the borders between experiment, New Music, Electronics, Noise and Pop.
F.X.Randomiz studied at the Academy Of Media Arts Cologne (KHM). Beside award winning radio plays and productions for Studio Akustische Kunst (WDR3 radio) he has taken over the sound creation for several works of artist Herwig Weiser. The installation "zgodlocator" won the Nam June Paik Award.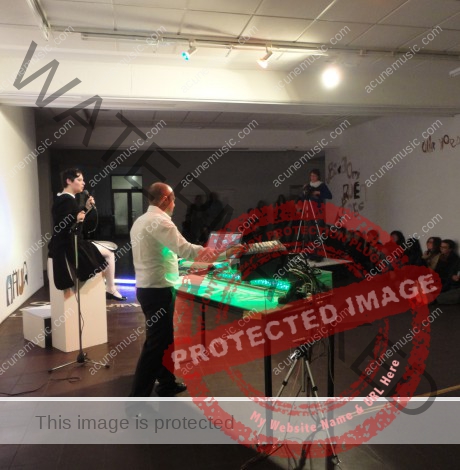 FU ACUNE
Natascha Nike & F.X.Randomiz
10th of May 2013, 8 pm
Debut
BBK Cologne